When most people think of things to do in Dubbo, they think of the zoo.
I remember being taken there when I was a child (when I thought the animals enclosures were so enormous they were like being in another country). And I'm sure there are many parents who have also taken their kids there.
But I suspect a lot of people don't go between those periods of their lives – childhood and parenthood.
I also suspect that most people who do make it to the city focus on the zoo but don't spend too much time looking for other things to do in Dubbo.
But, when it comes to the Central West of New South Wales, Dubbo actually has more to do than your average city. As well as the zoo, there are some rather significant attractions here and it's easy to fill a whole weekend – or even longer – exploring the region.
Things to do in Dubbo
There are some things to do in Dubbo that I would describe as must-sees. Then there are others which are all very worthwhile, but you can choose the ones that are more relevant to your interest.
The great news is that the four must-sees that I would recommend anyway all happen to be part of a visitor pass that will offer you a significant saving if you visit them all.
If you're going to spend a couple of days in Dubbo, I would recommend you look into the Great Big Adventure Pass to see if it will work for you.
Great Big Adventure Pass
The four attractions that are included in the Great Big Adventure Pass are Taronga Western Plains Zoo, the Flying Doctor Visitors Experience, Wellington Caves, and Old Dubbo Gaol.
Buying the pass gets you entry to all four places and a total saving of about 20 per cent, so it's definitely worth doing if you want to see the highlights.
Of course, you can just buy individual tickets to visit each place, so let me tell you a bit more about each of them.
Taronga Western Plains Zoo
There's no doubt that Taronga Western Plains Zoo is one of the best things to do in Dubbo. As I mentioned, it's the main reason a lot of people come here.
The zoo is spread out over a large area and the animals generally have big enclosures with lots of space to roam. Rather than cages, the boundaries are created with moats or low fences, when possible.
There are about 350 species in the zoo and the priority is for animals that need large areas (rather than putting them in the Taronga Zoo in Sydney). Some of the highlights are the African lions, Asian elephants, giraffes, Sumatran tigers, and cheetahs.
Because the zoo is really big, it would be very tiring to walk the whole way. You can take your car in and drive around, or most people choose to use bikes (you can bring your own or rent one at the entrance). I think a bike is the best option because you can easily zip between the enclosures.
It would be easy to spend all day here, cycling slowly around the zoo, watching the animals, having lunch, and joining some of the shows. I would suggest leaving yourself enough time to do it without rushing!
Flying Doctor Visitor Experience
The Royal Flying Doctor Service has quite a few bases around Australia but none of them have an option for tourists as large as the Flying Doctor Visitor Experience in Dubbo.
This new visitor experience is seriously impressive and uses a blend of augmented reality, video clips, and real equipment to tell the stories of this life saving medical service.
Even if you think you know a bit about the RFDS, this experience just reinforces how remote life can be in Australia and how having medical experts just a plane ride away can make the difference between life and death.
There are regular shows when the large screens on the wall are used to share the stories of some people who have benefited from the RFDS. You can also look inside a real plane and see some real equipment.
When you visit, I would also recommend grabbing a meal at the Outback Trek Cafe, which has excellent food and is located within the main building.
Wellington Caves
Wellington Caves are about 45 minutes drive from Dubbo but you should consider the caves (and the town itself) a bit of a natural extension of Dubbo when you're visiting the region. You can easily do both of them.
That's why Wellington Caves has been included in the pass anyway – it really is one of the best things to do around Dubbo and you wouldn't want to miss it.
The main way to visit Wellington Caves is to take one of the guided tours into the most accessible caverns, with include the dramatic Cathedral Cave. In here, you'll see a 15-metre-high stalagmite called Altar Rock that was once used regularly for church services (and still is occasionally).
The limestone formations inside the caves are quite spectacular and you'll learn a lot along the tours. One of the things that's quite incredible to hear about is how they found the fossils of ancient megafauna here.
I was amazed to learn that they found the bones here of a diprotodon, for example, which was a wombat-like animal the size of a hippo that became extinct about 44,000 years ago.
Old Dubbo Gaol
The Old Dubbo Gaol is probably not quite how you imagine a gaol these days. For starters, it's right in the centre of town, surrounded by shopping malls and supermarkets on the main street. You would hardly even know it was there if it wasn't for the sign pointing you down the alley past the hairdresser and cafe.
But Dubbo Gaol was one of the first things built here in the city – first as a courthouse lock up in 1847, then as a more major complex in 1871.
While the early colonialists were busy developing the Central West of New South Wales, there was plenty of crime. It didn't close until 1966 and, in that time, eight people where hanged here for their crimes.
Within the high red-brick walls of the prison are several single-level sandstone buildings. Wandering through, you'll see the small cells which must have been awful to have been confined in. There are also the administration areas, the infirmary, and other parts of the prison.
Although it might sound a bit depressing, it is all well presented with information panels and (sometimes) character actors. It's an interesting insight into this period of Australian history.
Heritage in Dubbo
If you're interested in seeing a bit more from the Victorian colonial period in rural New South Wales, there are some other heritage buildings in Dubbo worth seeing.
Pop into the visitors centre to pick up a map for the official Dubbo Heritage Walk, which has 37 landmarks along the way. Or you can just wander on your own along Macquarie Street, along Bultje Street and up Brisbane Street.
Look out in particular for the Courthouse, the Old Dubbo Post Office, the Old Shire Building, the Holy Trinity Anglican Church, and St Brigid's Catholic Church.
Western Plains Cultural Centre
Although the buildings aren't heritage-listed, the Western Plains Cultural Centre has a lot of history on display at the Dubbo Regional Museum. The collection started in a backyard shed in 1954 but has grown substantially since then.
The cultural complex is also home to the Dubbo Regional Gallery, which has regular exhibitions from local artists and a bigger space for large touring exhibitions.
The cultural centre is aimed at sharing local culture with visitors, but also finding ways to bring more art and other exhibitions to the Central West.
THE BEST ACCOMMODATION IN DUBBO
There's a decent range of accommodation in Dubbo and, although there are a lot of motels, you'll also find some charming bed and breakfasts just out of the centre.
BUDGET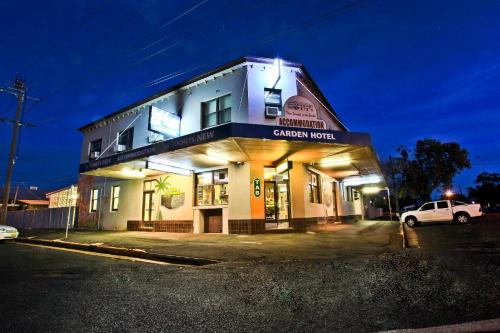 MOTEL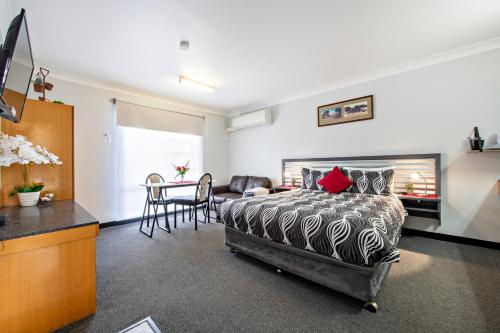 As a road trip city, there are plenty of motels in Dubbo, but I think one of the nicest is the Shearing Shed Motor Inn.
FAMILY
To make a visit more of a family adventure, Rhino Lodge has fun glamping tents perfect for every age.
LUXURY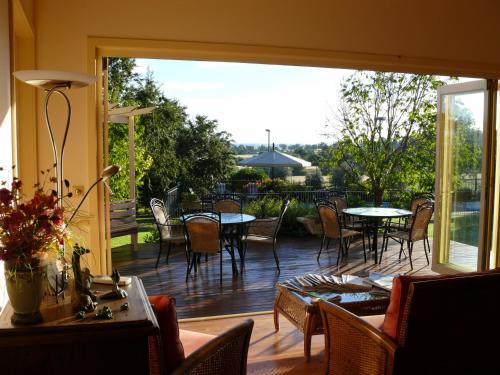 More like a country estate than a hotel, you'll be well looked after at Pericoe Retreat, just out of town.