When it comes to long drives in New South Wales, there's nothing more epic than a Sydney to Broken Hill road trip!
This 1200-kilometre drive (in just one direction) takes you through the full range of landscapes from the glittering coast to the blood red Outback. Along the way, you'll find some incredible sights and some unforgettable characters in a part of the country that so few have seen.
And, when you consider that most people actually do this as a round trip journey from Sydney to Broken Hill and then back a different way, it's actually 2400 kilometres of constant discovery.
If you're considering doing a road trip from Sydney to Broken Hill, you're probably wondering where the best places to stop are. Well, the good news is that I've done this trip myself and have worked out all of the answers to your questions.
I've put together this Broken Hill road trip itinerary based on what's interesting to see along the way, not simply the most practical way to drive. If you follow these tips, you're going to see some of the best places in New South Wales.
There is a luscious wine region, a futuristic museum, a scary old gaol, a dusty mining town, a World-Heritage-listed national park, endangered animals, and even fighter jets. I told you this road trip would be epic!
Is there a train from Sydney and Broken Hill?
Yes, there is a train from Sydney to Broken Hill called the Broken Hill Outback Explorer, but it only goes once a week (to Broken Hill on Monday, then back to Sydney on Tuesday). It takes about 14 hours.
On other days, you can get the train to Dubbo and then transfer onto a coach. That trip takes about 16 hours.
But the joy of doing a road trip to Broken Hill, rather than the train, are all the things that you can explore along the way!
How long is the drive from Sydney to Broken Hill?
The drive from Sydney to Broken Hill is about 1200 kilometres and takes about 13 hours, regardless of whether you take the northern or the souther route. But I wouldn't recommend doing it non-stop.
In fact, I would suggest stopping overnight at least twice to make the journey more enjoyable (and potentially even more if you want to explore this part of New South Wales).
Where should I stop between Sydney and Broken Hill?
There are lots of places to stop between Sydney and Broken Hill – it all depends on how much time you have and what you're interested in.
Along the northern route, popular rest stops are Mudgee, Dubbo, and Cobar. Along the southern route, people often stop at Wagga Wagga, Hay, and Mungo National Park.
But if you want more details, you've come to the right place – that's what this whole itinerary is all about!
Is Broken Hill worth visiting?
Yes, definitely! Broken Hill is a fascinating Outback city that has so much to offer. But it's the road trip to Broken Hill that I think is even more enjoyable than just the city itself. It's a real adventure with a huge amount of variety, and is a fantastic way to see more of New South Wales.
For this itinerary, I'm assuming that once you have driven from Sydney to Broken Hill, you're going to want to go back. The good news is that there are two ways you can go that are almost identical in length, so you can do a loop without having to retrace your steps.
So the first important question is how long should you take for a Broken Hill road trip? For this suggested itinerary, I have given details about eight days of driving. However, you will probably want to (and I would recommend you) spend longer on the whole trip, staying in some of the stops for a couple of nights to see them properly.
I think the perfect duration for a round trip from Sydney to Broken Hill and then back to Sydney is about two weeks. At the end of the article, I'll give you my suggestions for how I would plan those days to make the most of each of the stops along the road trip.
You can see the route that I'm going to recommend on the map below:
As you can see, the first leg takes a northern route through the NSW Central West, into Dubbo, then through Cobar to Broken Hill. You'll move from the dry agriculture lands into the ochre tones of the Outback, through mining towns and some quite stark Australian landscapes.
The southern route comes through the dramatic Mungo National Park (a highlight) but then quite quickly hits the greenery of the Hay Plain and then the colours of the lush Riverina region.
Both routes are really different so, if you were planning to continue on from Broken Hill rather than loop back, you can choose whichever route you like. My suggested itinerary will still work for you.
So, let's get into it – an epic NSW road trip that is full of adventure!
Day 1
Sydney- Mudgee
4 hours of driving (270 km)
The first leg of the Broken Hill road trip gets us out of Sydney, over the Blue Mountains, and into the Central West of New South Wales. The land gets a bit browner, the trees a bit more sparse, and agriculture stretches out from the roads.
I would suggest stopping for the night in Mudgee, a charming heritage city surrounded by wineries and with a strong food scene. But if you're looking for an alternative, it doesn't really add any driving time to instead take the road through Bathurst and Orange and stay in one of those cities, before continuing to the next destination in Dubbo.
On today's drive…
As you pass through the Blue Mountains, there are plenty of places to stop. If you need a coffee or a quick bite to eat, the first town you'll hit is Glenbrook and I would recommend popping into Kickaboom or The Church.
A bit further along at Lawson, you can grab a coffee and a pastry without a detour at the Black Cockatoo Bakery (the almond croissant is worth it!)
At Leura and Katoomba, you can drive about five minutes off the highway to see the view of the Three Sisters. There are lots of options for food and drink in both towns – for some specific suggestions, you can read my story about the best things to do in the Blue Mountains.
Just before you get to Mudgee, you can do a short detour to the historic pastoralist town of Rylstone. As well as seeing the old building, the highlight here is a yum cha restaurant 29nine99 that does some of the best dumplings west of the Great Dividing Range. It's great for lunch so you can hit the ground running in Mudgee.
Mudgee has a long heritage, from its official founding in the 1830s, through to the Gold Rush in the decades after, and then a prosperous agricultural hub. In the city centre, you'll find beautiful historic buildings and a welcoming community feel. There are cool cafes and I love it when the flowers bloom in spring.
But it's the wineries around Mudgee (and the associated restaurants) that are the highlight now. There are about 40 cellar doors and many of them have created stunning outdoor venues where it's easy to spend an afternoon. There's also now a distillery and a brewery.
There are also some small but interesting art galleries, plus national parks that can be reached by car. It's a place that feels nice to spend time in. For lots more details, have a look at my story about the best things to do in Mudgee.
OPTIONAL EXTENSION: I would recommend spending at least 24 hours in Mudgee before moving on to the next destination. If you arrive late in the afternoon, you might want to stay two nights so you can have a full day of seeing the sights – and do some wine tasting without having to get back in the car!
THE BEST ACCOMMODATION IN MUDGEE
With so much heritage in Mudgee, it's no surprise you get elements of that in much of the accommodation. But there's a good range and you should find whatever you're looking for, if you book early.
BUDGET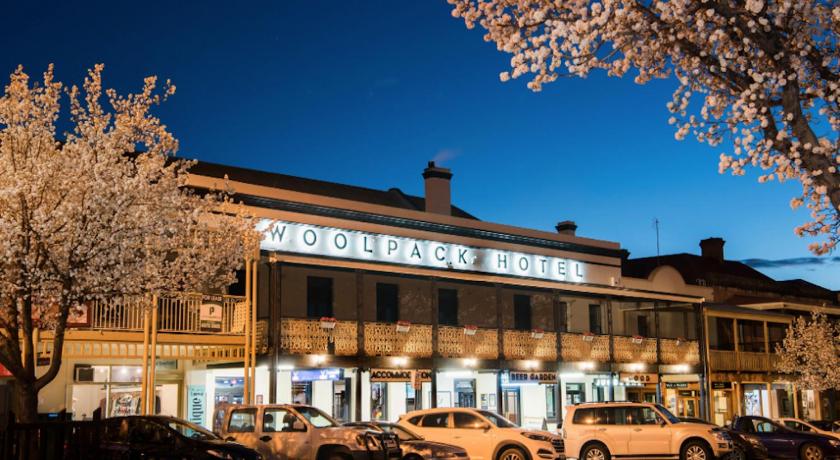 With basic pub rooms right in the centre of town, you'll get affordability and convenience from the Woolpack Hotel.
MOTEL
BOUTIQUE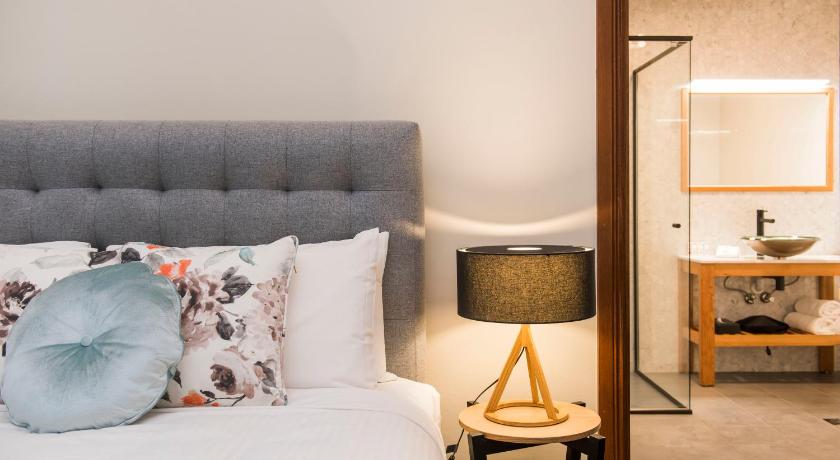 The wonderful Parkview Hotel has made the most of its heritage features but still offers modern comfort.
LUXURY
Set within large gardens, the Parklands Resort has luxurious rooms and is just a couple of minutes from the city centre.
Day 2
Mudgee – Dubbo
1.5 hours of driving (130 km)
Today is the shortest drive of this Broken Hill itinerary, but it would be a shame to just rush through Dubbo and not spend a day here. As one of the biggest cities in western New South Wales, it has plenty to offer, and the main attraction is the zoo.
If you've had a full day in Mudgee, I would suggest getting on the road early so you can do as many things as possible during daylight hours.
On today's drive…
If you're not in a rush, stop in Gulgong on your way between Mudgee and Dubbo. This old gold-mining town is like a time capsule, with the main street lined by heritage buildings with original verandahs and iron-lace balconies.
Another highlight on the way to Dubbo is Wellington Caves, an incredible underground complex of caverns., where you'll find a 15-metre-high stalagmite called Altar Rock. You can only enter with a tour, so check the timetable here before driving there.
Most people, when they think of Dubbo, think of Taronga Western Plains Zoo, the vast zoo that has large enclosures for animals like giraffes, rhinos, lions, and elephants. It's so big that it's best to drive or cycle around it, and you'll need half a day to visit (and you should visit – it's really impressive).
Around the city, there are two other attractions that are really worth visiting. The first is the Flying Doctor Visitor Experience, which uses technology really well to tell the story of this organisation.
The other is Dubbo Gaol, just back from the main street, which has some rather harrowing tales. There are other heritage buildings around Dubbo, but the city doesn't have the same historic feel as Mudgee or Orange. You can see some more suggestions for activities in my story about the best things to do in Dubbo.
If you leave Mudgee early, you should be able to fit everything in (although it'll be a bit of a rush). If you're particularly interested in the zoo, consider dedicating much of the day to it and do the other things before you set off the next morning.
THE BEST ACCOMMODATION IN DUBBO
There's a decent range of accommodation in Dubbo and, although there are a lot of motels, you'll also find some charming bed and breakfasts just out of the centre.
BUDGET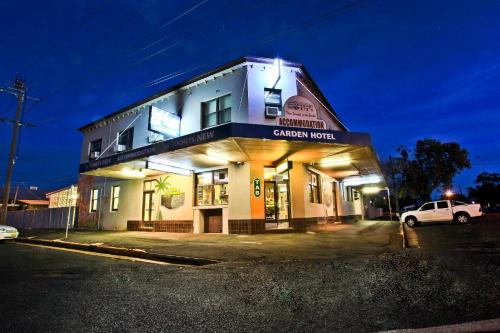 MOTEL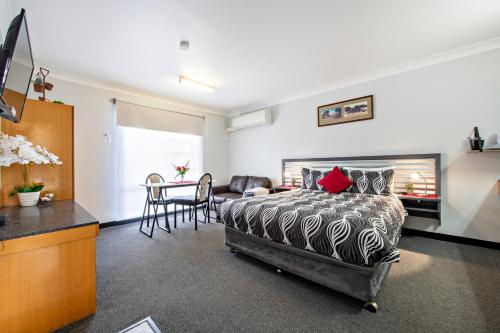 As a road trip city, there are plenty of motels in Dubbo, but I think one of the nicest is the Shearing Shed Motor Inn.
FAMILY
To make a visit more of a family adventure, Rhino Lodge has fun glamping tents perfect for every age.
LUXURY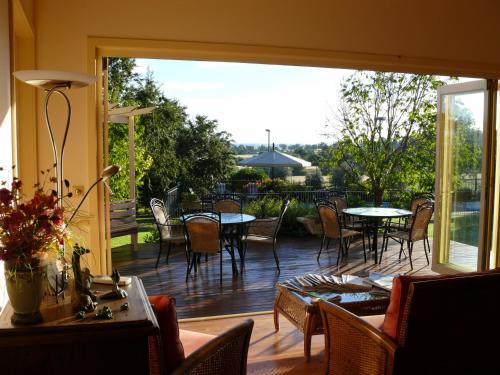 More like a country estate than a hotel, you'll be well looked after at Pericoe Retreat, just out of town.
Day 3
Dubbo – Cobar
3 hours of driving (300 km)
On this next stretch of driving, you'll officially enter the Outback. You'll notice that the dirt becomes red, the air feels drier, and the gums dominate the landscape before slowly disappearing.
There are some beautiful views from the highway but there aren't too many places worth stopping for the night. However, I would suggest Cobar as your destination. On face value, it may look like a rough mining town, but it's this aspect that makes it a fascinating place to explore.
On today's drive…
The best place to stop for a rest along this stretch of drive is Nyngan (which is another option for an overnight stay, if you need it). Set on the Bogan River, there are some little patches of green amongst the red dirt.
For road-trippers, a quirky attraction is the Big Bogan sculpture, which is worth a photo. Nearby is the Nyngan Museum in the old railway station building.
You'll know you've reached Cobar by the enormous metal sign protruding from the side of a slag heap. There has been mining activity here for decades and it's still going, and it really does define the town.
You can get a good perspective into a huge open-cut mine from the Fort Bourke Hill Lookout. Nearby, a walk at the Peak Gold Mine gives a bit of perspective into the equipment and history of the industry.
In the town centre, there's a heritage museum focused on mining, plus plenty of other historic buildings to see. The local pubs are also icons in the town, so grab a photo of the Big Beer Can and have a meal at the Great Western Hotel (said to have the longest wrought-iron balcony in the Southern Hemisphere).
For a few other suggestions, you can read my story on the best things to do in Cobar. It's easy to spend half a day here seeing the sights and getting an Outback experience at the pub – it's the sort of place you expect on a Sydney to Broken Hill road trip!
THE BEST ACCOMMODATION IN COBAR
There are only a few places to stay in Cobar, and they all have fairly basic motel-style facilities. But some are better than others, so I recommend booking in advance to secure a room in your preference.
PARK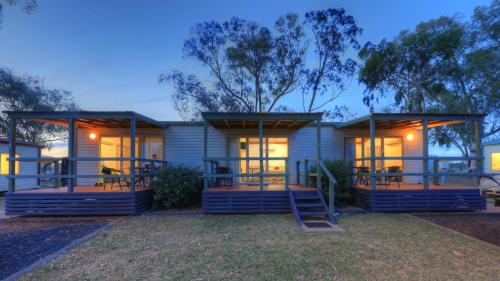 Of course it has sites for caravans, but the Cobar Caravan Park also has nice studios and apartments.
BUDGET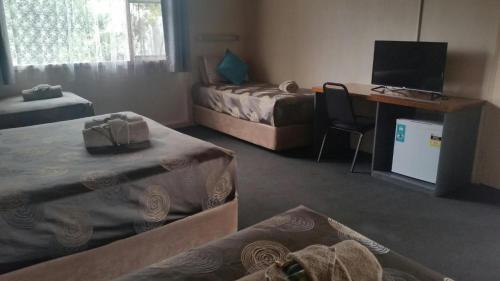 MOTEL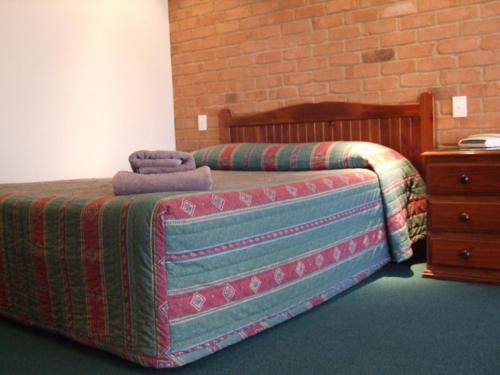 POPULAR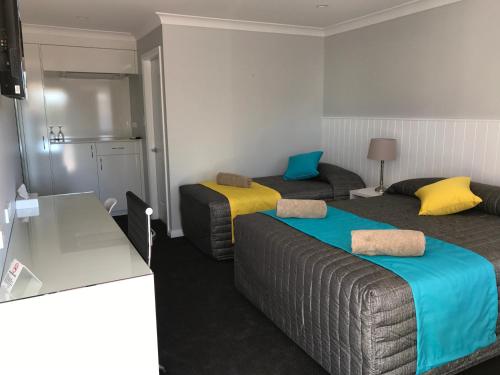 And the Oasis Motel has recently been renovated so is probably the nicest option in Cobar at the moment.
Day 4
Cobar – Broken Hill
5 hours of driving (450 km)
Today is a long drive along the Barrier Highway – but thankfully it's a pretty one. This is true Outback landscape, with lots of red dirt and trees that seem to be defying nature by thriving out here.
There aren't many places to stop (other than a couple of major detours that I'll mention in a moment) so this is a day where I suggest settling in with an audiobook and enjoying the calm straight road. It's a very easy drive!
On today's drive…
Not long after leaving Cobar, you can do a detour to see the Mount Grenfell Historic Site. It's one of the most important collections of Indigenous rock art in the country, with about 1300 different images painted on the caves.
It's a dirt road from the highway so you need to drive a bit slower, plus you'll want at least an hour at the site. So if you want to stop here, I recommend leaving Cobar early because it'll take about two hours out of your day.
While you're still in Cobar, you might want to pack some food for the drive to Broken Hill because there aren't many options along the way.
If you need to stop, the best spot is Wilcannia, about halfway along the drive. A lot of the businesses are boarded up here, but you can get food from the service station, and there's a supermarket across the road.
OPTIONAL EXTENSION: A popular detour along the way is White Cliffs, an opal mining town where everything has been built underground as protection from the heat. (Yes, just like Coober Pedy.) You can do a mine tour, visit other underground businesses, and explore some of the quirky attractions.
Although you could squeeze in a visit to White Cliffs on the same day you drive from Cobar to Broken Hill, it's worth more time than that – and it does have accommodation. Consider adding it on as an extra day, if you have time.
After many days of driving, you've finally made it to Broken Hill, the quirky Outback city that defies expectations. It has a reputation for being a bit rough – and that's not surprising, see as it's a remote mining centre. But Broken Hill is also quite proud these days of having more art galleries than pubs.
In fact, the city feels quite enlightened, with a large artistic community, cosmopolitan influences, and new cafes and bars. The heritage of the city is embraced, and there are lots of sites to visit that reflect that, but there's more going on than you might initially think.
I would recommend spending at least a couple of days in Broken Hill. Visit the art galleries (particularly the Broken Hill Regional Art Gallery and the Pro Hart Gallery), pop into some of the museums, and grab a couple of drinks at the local pubs.
But you can also learn more about the incredible night sky at Outback Astronomy, see what goes on behind the scenes at the Royal Flying Doctor Service, and do some of the walks and visit the sculptures at the Living Desert State Park. I've got all the details in my story about the best things to do in Broken Hill.
Also, just 25 kilometres from Broken Hill is Silverton, a small old mining town that gives you a bit of a sense of how everything started out here. Even though it has a population of just 35 people, it's full of characters, and it's worth heading out for at least half a day to have a look around.
You'll also find the Mad Max 2 Museum and the Mundi Mundi Lookout, where some of the movie was shot. I've got more information in my story about the best things to do in Silverton.
THE BEST ACCOMMODATION IN BROKEN HILL
Broken Hill has a lot of fairly standard accommodation in the city, but it's mostly good quality. For some special options, look a bit further into the Outback!
BUDGET
MOTEL
MODERN
There's something comforting about knowing the ibis chain is similar everywhere, and the ibis Styles in Broken Hill is no exception.
UNIQUE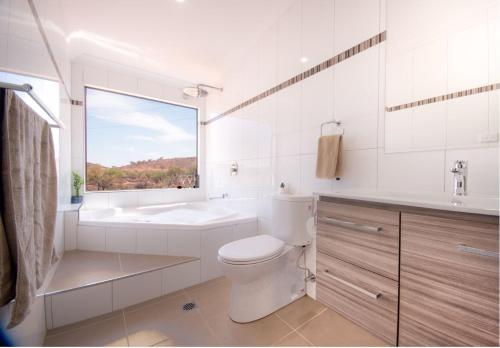 Day 5
Broken Hill – Mungo National Park
4 hours driving (330 km)
Assuming you're now ready to drive from Broken Hill to Sydney, I would recommend going the southern route so you can see some new places – and stop at a highlight of this region, Mungo National Park.
Most of the roads in the park are unsealed but they aren't particularly challenging. Most cars should be fine but, if you don't have AWD or 4WD, just think about taking a few precautions and be more careful on those stretches.
On today's drive…
You'll pass through two towns (or villages, really) on today's drive – Menindee and Pooncarie.
If you need food and drink, I would suggest stopping at Menindee. The Maiden's Hotel has good pub food and some interesting history – it was a rest stop for Burke and Wills on their ill-fated exploration.
Pooncarie is much smaller but I would recommend filling the car with petrol here because you normally can't get any once you're in Mungo National Park. You also can't get phone reception or wifi in the park, so send all those important messages here!
Mungo National Park is a really special place and I wouldn't be surprised if it's one of the most memorable parts of your Sydney to Broken Hill road trip. The geological formations that remain from dried ancient lakes seem otherworldly. But the park also transitions from walls of sand sculpted by erosion, to thick forests of gum set in deep red dirt.
I would suggest doing one of the tours onto the Walls of China, and self-driving the 70-kilometre-long Mungo Track. Aside from those two highlights, there are other walks and sights to fill the time. I've got lots of information in my guide to visiting Mungo National Park.
I reckon you'll need about 24 hours in the park as a minimum. If you arrive early enough on the first day, you might only need one night's accommodation. But consider staying for two nights so you can see everything without rushing.
There is a camping site in the park, but the most comfortable accommodation is in one of the cabins at the Mungo Lodge, which also has the only restaurant and bar.
Day 6
Mungo National Park – Hay
3 hours driving (270 km)
Continuing the drive back to Sydney, my road trip itinerary has fewer stops for the next few days. Although there are lots of towns along this southern route, I don't think they're quite as interesting as the northern ones you will already have seen.
Today's drive takes you along the Hay Plain, which is notorious for being so flat and dull that it looks like it goes on forever, but the overnight stop in Hay itself is actually very pleasant.
On today's drive…
The shortest route between Mungo National Park and Hay takes you through the back country roads, which don't have much traffic or amenities. If you need food or petrol, it doesn't add much to the journey to go via Balranald instead.
Whatever time you arrive in Hay, try to plan your evening so you can go out to the viewpoint on the Cobb Highway to see the epic sunset over the fields. In town, it's worth visiting the fascinating Shear Outback museum for a shearing demonstration, and see some of the heritage buildings.
There's also a wonderful walk along the bank of the Murrumbidgee River, which is a nice way to start the day. And the pubs in town offer decent food in the evenings. Hay may be just a rest stop for many people, but it's actually really nice.
THE BEST ACCOMMODATION IN HAY
Because it's a popular stopover town, there are lots of simple motels in Hay. If you choose carefully, you'll find some options are much better than others.
BUDGET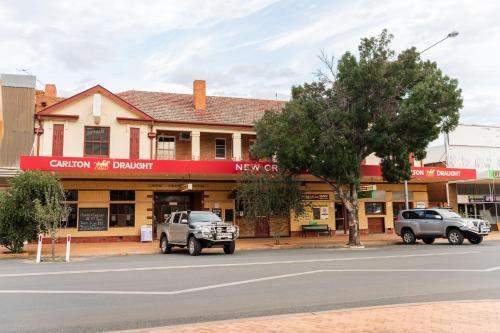 Although it's one of the cheapest in town, the New Crown Hotel Motel is actually quite nice for a night.
PARK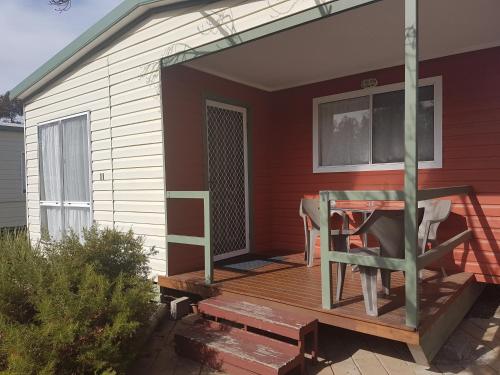 If you're travelling in a group and want self-contained accommodation, then BIG 4 Hay will be perfect.
POPULAR
BOUTIQUE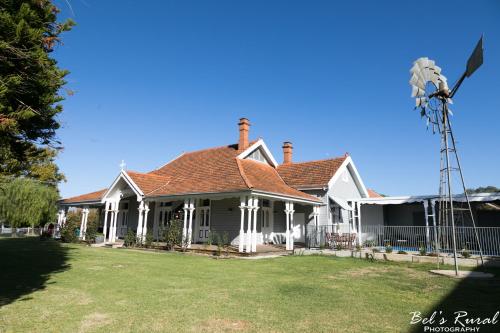 Day 7
Hay – Temora
3 hours driving (300 km)
The journey home continues and today's drive will take you through some pretty parts of the New South Wales Riverina region.
There are quite a few different routes you can do through this part of the state, and different places you can stop for the night. I'm suggesting Temora because it has quite an incredible attraction to visit – but you could also consider Wagga Wagga, Junee, or Gundagai.
On today's drive…
Along today's drive, I would recommend stopping at Altina Wildlife Park, if the times of their tours fit your schedule. If you've never heard of it before, you'll be quite amazed.
This isn't just a zoo – it's an enormous conservation project that has dozens of endangered species in large open enclosures to breed and protect them. You can't just wander through the park, you have to go on a tour in a vehicle, but they'll tell you all about the animals you're seeing.
Tonight's suggested stop of Temora has a range of accommodation options because it's a popular rest point for drivers along this stretch of highway. But I think it's worth coming here just to see the Temora Aviation Museum.
The museum has one of the world's best collections of historic military aircraft, with about 14 planes representing the range that defended Australia, the oldest being a 1925 Gipsy Moth. But the most impressive thing is that they can all still fly (and do, on display days).
I think it's pretty cool that you can find something like this in a small country town, and it's certainly worth your time to see it.
THE BEST ACCOMMODATION IN TEMORA
Although there aren't lots of accommodation options in Temora, there's a decent range and you should find something for every style of travel.
BUDGET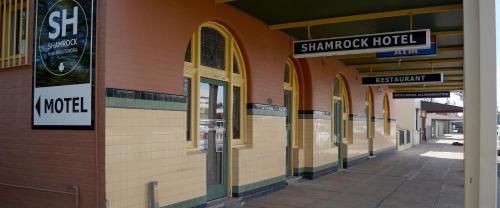 The pub can be noisy until late, but you'll get the cheapest rooms in Temora at the Shamrock Hotel Motel.
MOTEL
With clean and comfortable rooms, Temora Motel is the best motel in town for typical road trip accommodation.
UNIQUE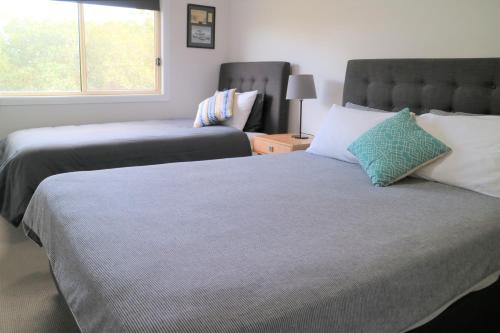 Stay in a room in the quaint SkyLodge Temora house, right on the airfield where you might see some historic aircraft in flight.
BOUTIQUE
In the centre of town, you'll get the whole house to yourself at Thelma's Temora, including fresh eggs from the chickens.
Day 8
Temora – Sydney
4.5 hours driving (420 km)
The final day! Can you believe it's over already?
I have intentionally designed the itinerary for this Broken Hill road trip so there's nothing in particular you need to do today. You could rush back and be home by lunch, or you can stretch out the whole day. You could even still visit the Temora Aviation Museum in the morning.
As far as places to stop along the way, I think Yass is a nice place for lunch, although it requires a small diversion off the highway. Goulburn is another option – and you might like to get a photo of the famous Big Merino!
You'll also end up driving past the Southern Highlands, so you can even pop in there, if you have time. I have some tips of things to do in Bowral that might be useful.
And then you'll be back in Sydney – yay! I hope you enjoyed this epic road trip from Sydney to Broken Hill and back!
My suggested itinerary
As I mentioned at the start, I've given you details for the eight days that I suggest you drive between stops – but I would really recommend you don't try to rush the whole journey into just eight days.
There are some places where it's worth spending some extra time, and that'll help you enjoy the trip even more.
I'm sure you will have your own interests and will have a sense of where you would like to have a rest and explore a bit more. But to help with your planning, here is my suggested itinerary (which is very similar to what I actually did, with a couple of small changes that I would make with hindsight).
Day 1: Drive from Sydney to Mudgee, stopping in the Blue Mountains and Rylstone. Relax in the afternoon.
Day 2: Spend the morning exploring the city of Mudgee. Do wine tasting in the afternoon.
Day 3: Drive from Mudgee to Dubbo first thing in the morning, stopping at Gulgong. Spend most of the day at the zoo and then visit the gaol in the afternoon.
Day 4: See the Flying Doctor Visitor Experience in the morning, then drive from Dubbo to Cobar. See the Cobar sights in the afternoon.
Day 5: Drive to White Cliffs, visiting Mount Grenfell on the way. Explore White Cliffs in the afternoon and stay the night.
Day 6: Drive from White Cliffs to Broken Hill and begin to see the sights in the afternoon.
Day 7: Sightseeing in Broken Hill, including art galleries, museums, and heritage sites.
Day 8: Spend the day in Silverton and exploring the surrounding landscapes
Day 9: Drive from Broken Hill to Mungo National Park
Day 10: Spend the day in Mungo National Park
Day 11: Drive from Mungo to Hay first thing in the morning. See the sights of Hay in the afternoon.
Day 12: Drive from Hay to Temora first thing in the morning. Stop at Altina Wildlife Park on the way, and visit the Temora Aviation Museum in the afternoon.
Day 13: Leisurely drive from Temora to Sydney, stopping at a few places along the way, including Yass and the Southern Highlands.
I hope all of this helps. Have a great trip!