Cairns is a great city and a fun place to base yourself on a visit to Far North Queensland. But once of the best reasons to spend some time in Cairns is for the tours and the day trips you can do from here.
You're right on the doorstep of the Great Barrier Reef, obviously, and there's also the rainforest and all the different areas within it to explore. But I think Cairns is also an awesome spot for some soft adventure activities – rafting and canyoning and that kind of thing.
I want to share some of my tips for the best tours in Cairns that you can take during the day. In the evenings, there are cool bars and restaurants to relax, but if you don't want to spend your daytime by the pool, you might need to look around the city for some of these activities.
If you've never been to the Great Barrier Reef, that's a must-do and there are a few different options, depending on how much time you want to spend underwater and how deep you want to get into things (figuratively).
And the rainforest is another highlight of the region that I recommend you don't miss. Luckily there are quite a few locations you can choose from and some excellent tours in Cairns that range from relaxation to active.
Speaking of active, Cairns is one of the best spots in Australia to do some of those exciting activities like skydiving and bungee jumping, so I've got some tips on tours from Cairns that will take you out to those kind of adventures.
And there are a few other fun things that highlight some of the wonderful tropical nature of the region, as well as the local culture.
Great Barrier Reef from Cairns
There are lots of options for Great Barrier Reef tours in Cairns but remember, they are not made equal! Not only do they go to different parts of the reef (the inner or outer, or specific islands, for instance), some have more of a focus on getting underwater, on the cultural elements of the reef, on the environmental aspects of this natural wonder.
Also, to be honest, some will give you more personal attention to make sure you have a fantastic day trip, while others are more concerned about getting as many paying passengers on board their ship.
Here are a few Cairns Great Barrier Reef tours that I would recommend, which all have a slightly different perspective.
Other water activities from Cairns
Snorkelling on the Great Barrier Reef is not the only water-based tour you can do from Cairns – which is lucky, because it can get hot and humid up here!
There are some other fun options here to consider:
Adventure in Cairns
As I mentioned earlier, Cairns has really developed a reputation as one of the main adventure centres in Australia and there is heaps to do here if you want to get active (with different difficulty levels).
One of the great things is that many of the activities make the most of the stunning natural environment, so you may be in the rivers, over the rainforest, amongst the mountains. There's a good reason adventure activities have formed here – because Cairns has the right setting!
Even if you don't consider yourself to be adventurous, you might surprise yourself – these adventure tours from Cairns are really fun, even if you don't normally like adrenaline, and many of them are family-friendly.
Visiting Kuranda
Just 25 kilometres away from Cairns is Kuranda, a small village in the rainforest that is an easy day trip option for people who maybe don't want to drive all the way up to the Daintree.
For this reason, it's become a bit of a tourist hub and there are lots of activities to do around here. The main ones are the Skyrail Rainforest Cableway over the top of the rainforest, and the Kuranda Scenic Railway, one of the most unique rail journeys in Australia.
If your priority is to explore the details of the rainforest, consider one of the longer tours to the Daintree that I mention in the next section. But if you're looking for an easy excursion from the city, one of these options could be perfect:
Rainforest from Cairns
Without a doubt, the wet tropics is one of the highlights of Far North Queensland – there's a reason the region gets promoted as 'the rainforest meets the reef'. And I recommend you find enough time to see this natural wonder properly.
You can obviously drive yourself to places like Mossman Gorge, but going on a guided tour from Cairns will offer a much deeper insight into the rainforest, and possibly take you to areas you might not be able to reach on your own.
There are patches of rainforest all up the coast but some of the best is in the Daintree, and that's where I would suggest you visit on one of the following tours.
A few other ideas
And, finally, just a few other ideas that show you the diversity of the tours in Cairns and some of the other interesting things you can do.
Many people think that Cairns can be a bit dull – the kind of place where you just laze by the pool, or use as a stopping point on the way to Port Douglas or Mission Beach. I'm here to tell you they're wrong!
There's so much you can do here once you start to look around, and all of these tours have shown you that, I hope.
THE BEST ACCOMMODATION IN CAIRNS
There are lots of places to stay in Cairns and the nicer ones tend to be closer to the water, but you'll get great value further out.
BACKPACKER
You can't fault the location of Global Backpackers, right on the Esplanade in Cairns, with clean modern rooms and a sociable rooftop.
BUDGET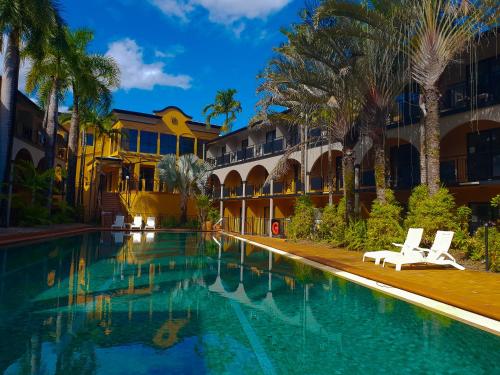 BOUTIQUE
With a funky artistic design and cool technology included, Crystalbrook Bailey is a breath of fresh air in Cairns.
LUXURY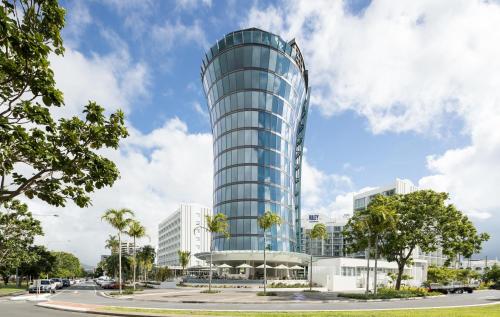 My favourite hotel in Cairns, Crystalbrook Riley has luxurious rooms, a waterfront location, and an incredible central pool.