One of the best road trips you can do in Australia has to be the Melbourne to Sydney drive, tracing the coastline past stunning beaches and through epic national parks.
There is the practical benefit – that you get between the country's two largest cities without having to worry about the logistics of a flight. But I also think it's got a fantastic amount of diversity – big cities and small towns, the beach and the bush, relaxation and adventure, nature and culture.
Imagine sailing on a lake one day, hanging out with kangaroos the next. Going deep inside an old gold mine one afternoon and then hiking along the coast by morning.
There are a few different routes you could take to get between Melbourne and Sydney.
The most direct way is to go straight along the Hume Highway, the main road that connects the two. That takes about ten hours of driving but it's not particularly scenic. There aren't too many places worth stopping that are close to the highway.
If you discount the Hume Highway, that leaves you with two main options – go along the coast or go inland. Both have their advantages and, if you have time (or are driving between Melbourne and Sydney in both directions) then you can try both routes.
In this road trip itinerary, I'll be taking you along the Melbourne to Sydney coastal drive.
In total, this coastal route between Melbourne and Sydney is 1200 kilometres long and will take a total of about 15 hours driving. (So, it's about 300 kilometres longer and six hours more driving than going directly up the Hume Highway.)
I've split the road trip into six days of driving but you can tailor it to your own needs. If you need to go faster, any of the stops could be skipped and that day's drive would still be manageable. If you have some extra time, I would highly recommend choosing a couple of the spots for an extra day to hang out and explore.
How long does it take to drive from Melbourne to Sydney?
The shortest way to drive from Melbourne to Sydney is up the Hume Highway through Albury and Goulburn. This is about 900 kilometres long and will take just over nine hours of driving (without stops).
In this road trip itinerary, the drive goes along the coast. This route is about 1200 kilometres long and takes about 15 hours of driving.
Another popular drive goes inland between the coast and the Hume Highway, through the Snowy Mountains. This route is about 1100 kilometres and takes about 14 hours of driving.
There's also another interesting road trip route that goes even further inland, through cities like Shepparton, Junee and Bathurst. It's about 1000 kilometres long and takes about 13 hours of driving.
Where should I stop between Melbourne and Sydney?
Depending on which route you are driving between Melbourne and Sydney, there are lots of options for places to stop and quite often there a few interesting towns in close proximity that you can choose from.
In this coastal route from Melbourne to Sydney, I am suggesting stops at Walhalla, Metung, Gipsy Point, Narooma, and Jervis Bay. I think this itinerary offers a lovely mix of bush and beach, with national parks, wildlife experiences, and some heritage.
For the drive directly from Melbourne to Sydney on the Hume Highway, Albury or Gundagai are good places to stop overnight or just for a bit of a rest.
Is it worth driving from Melbourne to Sydney?
If you want to see the best of Queensland, then it's definitely worth driving from Brisbane to Cairns. It's along this stretch of coast that you'll find most of Queensland's natural wonders, plus the scenery between them is beautiful.
There's also plenty of heritage and cultural attractions on the drive from Brisbane to Cairns, and you're going to miss most of them if you just fly between the two cities, or don't take the time to stop regularly along the way.
Is it cheaper to fly or drive from Melbourne to Sydney?
If all you want to do is get between Melbourne and Sydney, then flying is both a cheaper and a faster option. The flight will take only an hour and, even with transport to and from the airport, it's probably only about a two hour trip, compared to nine hours of driving.
The cost of a flight between Melbourne and Sydney varies a lot throughout the year, but you can get a one way ticket for as low as $60 on a budget airline. If you were to drive, the cost of petrol would be at least double that. There are also costs like tolls, and potentially accommodation if you don't go the whole way in one day.
However, flights can get more expensive in peak time and at the last minute. if the cheapest flight available is more than $150, then it might start to be cheaper to drive in one day.
Is there a train from Melbourne to Sydney?
Yes, there is a train from Melbourne to Sydney that connects the capital cities through stops including Wangaratta, Wagga Wagga, and Goulburn. It takes about 11 hours and the cheapest adult tickets start at $78.
The train goes twice a day in each direction. One of the trips is during the day, and the other is overnight. The train is relatively basic, though, and certainly not the standard you find with high-speed trains in Europe or Japan. (Although new trains are coming in 2023, which look much better!)
Although there are lots of places to stop along the Melbourne to Sydney drive, I've chosen the ones in this itinerary because they offer some of the most interesting activities, with significant national parks or iconic experiences. There's also some diversity in these stops, rather than just going to a nice beach each day.
The drive time each day is also quite short in this itinerary, and that's intentional. I'm assuming that you're doing the coastal route between Melbourne and Sydney because you want to see the sights along the way, rather than just get between the two cities. But feel free to change things as you go – there are lots of other options, particularly along the NSW South Coast.
As you can see on the map above, there's lots of ground to cover. So, with all of that introduction out of the way, let's get into the details of this Melbourne to Sydney drive itinerary!
Day 1
Melbourne – Walhalla
2h 30m of driving (180 km)
The first part of today's drive will just be getting out of Melbourne, through the city's southeastern suburbs. You may hit a little bit of traffic if you leave during peak hour, but the roads are quite good.
As the countryside opens up, you'll be driving through the relatively flat agricultural lands of West Gippsland, known primarily for dairy farming but also for a burgeoning gourmet food scene.
The highway goes through some of the region's towns and bypasses some of them, but there are plenty of quaint places to stop for a coffee along the way, including Warragul, Yarragon, and Moe.
On today's drive…
Today's drive is just long enough that you'll probably want to stop somewhere to break up the journey and have a rest. The biggest town you'll pass through is Warragul, which is full of 19th century heritage and also has an impressive collection of art galleries. The Bean Scene has great coffee, or you can pick up some supplies at Stella's Pantry.
Although it's quite small, another option for a break is Yarragon. I would recommend a coffee or lunch at the Fozigobble Cafe, which has organic food and a lovely garden at the front.
Or the last option before you start climbing up the hill is the historic town of Moe, where there are some leisurely bushwalks to stretch your legs. The main attraction here is Old Gippstown, a recreation of Gippsland in the 1850s.
Today's destination is Walhalla, an old gold mining town that was one of the richest places in Australia in the late 1880s. Thousands of people lived and worked here during the boom. Now, though, there are less than 20 permanent residents.
Walhalla is a peaceful place and it's easy to relax – but the town has also retained the charm of its golden era and there's plenty to see.
I would recommend a tour into Long Gully Extended Gold Mine, to get a sense of what it would have been like for the workers. It's incredible to think that most of the passages here were painstakingly cut away by hand.
It's also worth taking a ride on the Walhalla Goldfields Railway, a charming heritage train that crosses a series of bridges before reaching its destination 20 minutes later, before heading back. The scenery along the way is beautiful!
And you'll also be able to spend a couple of hours wandering the streets, exploring the bushland around town, and hanging at some of the local businesses. I've got more tips here on things to do in Walhalla.
THE BEST ACCOMMODATION IN WALHALLA
Although it's a small town, there are quite a few places to stay in Walhalla – and they all come with a little bit of history.
GUESTHOUSE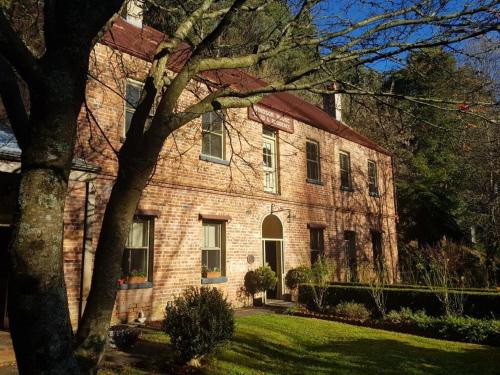 Built in 1890, Windsor House is one of the last original properties in Walhalla and offers five rooms for B&B accommodation.
SELF-CONTAINED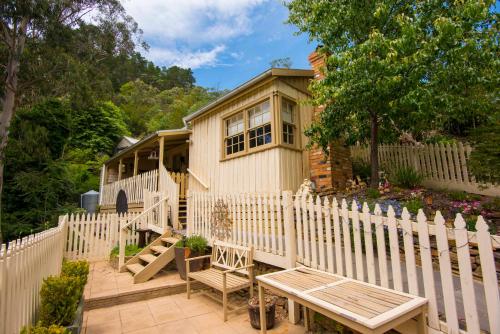 Although it's been renovated, the 1896 cottage known as Walhalla Mill House is a self-contained property and can sleep up to 4 people.
COTTAGE
On the outskirts of town, Stringer's Cottage is a compact self-contained property that's full of charm and authentic heritage.
BOUTIQUE
The most popular option in town, Walhalla's Star Hotel has an original facade but has been rebuilt with boutique suites and an excellent restaurant.
Option
Melbourne – Wilsons Promontory
3 h 10m of driving (220 km)
Now, before we go on to day 2 of the itinerary, I want to give you an option for a different way to start this drive from Melbourne to Sydney.
I know I promised a coastal drive, but you may have noticed the first day's destination was Walhalla, which is very much inland. I did it this way because there are going to be plenty of beaches and water from now on, and a little bit of Gold Rush heritage is important when you're visiting Victoria.
But, if you do want to stick to the coast, then the alternative option for day 1 is to drive down to Wilsons Promontory instead. It is one of Australia's best national parks and a very popular destination for people from Melbourne – particularly during school holidays.
On today's drive…
A good place to stop on the drive from Melbourne to Wilsons Promontory is Meeniyan. If you need a meal or a coffee, make sure you check out Moo's at Meeniyan, which does some of the best food in town.
You may also need to pick up some supplies here in Meeniyan for your overnight stay in the national park because Wilsons Promontory has a shop that's open during the day where you can get food, but there's nothing available in the evening. There's a supermarket in Meeniyan or you could ask Marty at Moo's to fix you up a dinner pack to cook on the barbeque (that's what I did).
Make sure you also get petrol here or at nearby Fish Creek because there are no petrol stations at Wilsons Promontory.
Wilsons Promontory is the southernmost point of mainland Australia and it has an amazing collection of natural offerings. There are huge granite mountains, forest, beaches, and rocky outcrops. You can relax on the sand or go hiking for hours (or even days).
The main area in Wilsons Promontory is Tidal River, where you'll find a shop and many of the camping sites (and a few other accommodation options). From here, you can explore the parts of the park that are easy to access.
If you're only planning to stay one night, you won't be able to access the areas that need long hikes in. I would recommend you walk to Squeaky Beach, which got its name because of the sound the sand makes when you walk on it. And catch the sunset at Whisky Bay, which is only a ten minute drive from Tidal River and really worth the effort.
You could also hike up to the top of Mount Oberon. It's relatively steep but manageable for most people and only takes about an hour from the closest car park. The view from the top is spectacular and you can look out over most of The Prom.
For more information, I've got a story about things to do at Wilsons Prom.
THE BEST ACCOMMODATION AROUND WILSONS PROM
You'll usually need to book in advance to stay at Tidal River in the national park, but you can check availability here. Otherwise, there are these options near the park's entrance.
APARTMENTS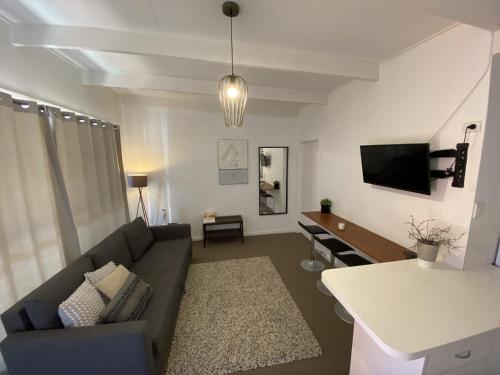 The cosy rooms at Prom Coast Apartments come with a full kitchenette – and are only a few minutes from the beach.
COTTAGES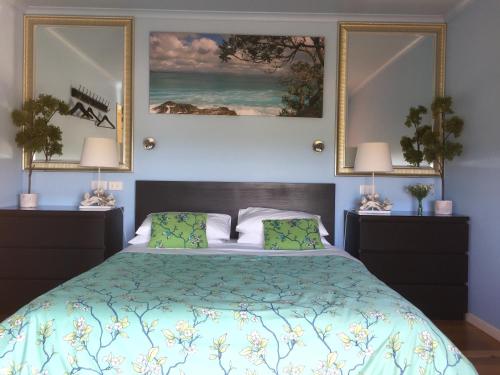 VILLAS
There are a few different sized houses at the charming Driftwood Villas, with the largest able to sleep 12 people!
LUXURY
The views are incredible from Limosa Rise, plus this self-contained accommodation has a great design that makes you feel immediately at home.
Day 2
Walhalla – Metung
2h 30m of driving (190 km)
Heading down from the mountains towards the coast, most of today's drive will be through agricultural land, with the silhouettes of the hills to your left, and the ocean out of sight to the right.
The destination for today is the Gippsland Lakes, the largest navigable inland water system in Australia. It's a perfect place for a holiday because the lakes offer plenty of opportunity for water sport, while the beach is just metres away.
On today's drive…
If you're looking for somewhere to stop along the way, there are two good options. The first is Sale, a former port that has an affluent heritage to it. There are a few things to see in town, and the Redd Catt restaurant is nice for a meal or a coffee.
Closer to Metung, another good rest spot is Bairnsdale, which quite a few people actually use as a base when they visit the Gippsland Lakes (so there are lots of shops here, if you need to stock up on anything). Pop into the East Gippsland Art Gallery for a bit of culture and don't miss the striking murals in St Mary's church.
Although Lakes Entrance is the main tourist centre of this part of Gippsland Lakes, I recommend you stay instead at Metung, which offers a more charming village atmosphere. You can potter around for a quiet afternoon, or do what most people come here for – and hit the water!
Fishing and boating are some of the most popular activities and a local company in Metung called Riviera Nautic offers a couple of options, including a leisurely cruise around the lakes.
You can also hire a little motorboat from them and drive yourself around, pulling into the small bays, powering across the lakes, and stopping at the beach. Or tkae it more slowly in a kayak or on a stand up paddle board. You'll be amazed at how many water birds you'll be able to get close to.
For food in Metung, I would definitely suggest eating at the Metung Hotel for dinner and Bancroft Bites for breakfast.
THE BEST ACCOMMODATION IN METUNG
Most of the accommodation in Metung is aimed a long stays, with lots of self-contained multi-room options. But you can definitely just stay a night or two – and you may appreciate the facilities on a long road trip.
MOTEL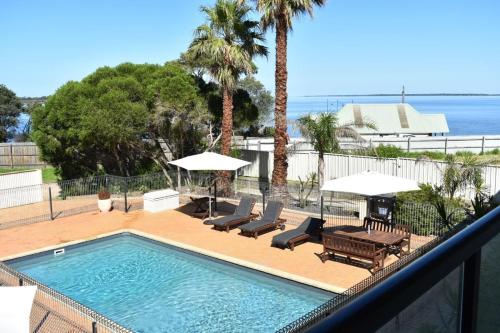 With views of the lake from most of the rooms, the Metung Waters Motel is great value for clean and comfortable rooms.
APARTMENTS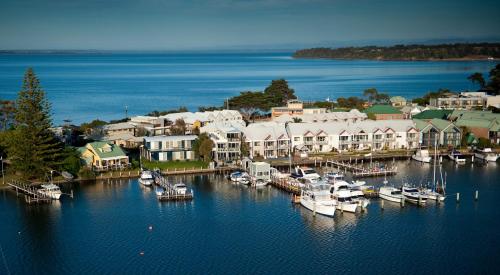 As well as the spacious apartments of different sizes, the Moorings at Metung also offer swimming pools, a tennis court, and private marina.
SELF-CONTAINED
Just a few minutes from town, Edgewater Terraces have a serious of large waterfront properties that are perfect for families or groups.
LUXURY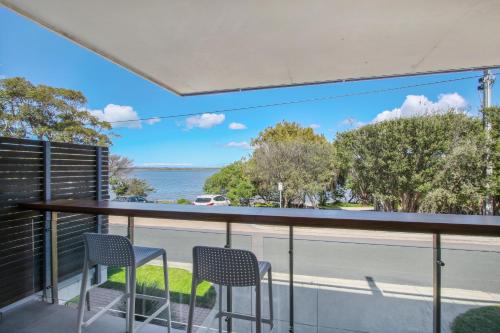 The modern apartments at 5 Knots Metung are self-contained but feel more boutique than some of the town's other options.
Day 3
Metung – Mallacoota
2h 30m of driving (210 km)
Today's drive is one of the prettiest of the whole trip, with lush Australian bush along both sides of the road for most of the way, as you cut through national parks and state forests.
The road is easy to drive but it has enough dips and turns to keep it interesting, and as the sun shines through the treetops, the various lighting effects create some glorious landscapes.
There aren't many stops along the way but you'll probably want to get to today's destination of Croajingalong National Park early anyway, so you can make the most of your time.
On today's drive…
As I mentioned, there aren't many obvious places to stop along the way because this stretch of the road is the least populated of the road trip.
To break up the journey today, I suggest a stop at Cann River, which you'll reach after about two hours. Although there isn't much here, the Pelican Point Coffee Lounge is good for a coffee or a meal.
Welcome to the enormous Croajingalong National Park, which stretches for more than 100 kilometres along the coast. UNESCO has declared the park a World Biosphere Reserve because of the natural diversity it has within it. It's one of the most interesting natural locations in Australia but, for some reason, gets a limited number of tourists.
Getting around Croajingalong is not easy and you won't be able to see a lot of it in one afternoon. Unless you plan to stay longer (which would be great), I suggest you spend your time seeing a few different aspects of Croajingalong National Park. The coastline is quite spectacular and you can access its beaches from quite a few places off Betka Road, just south of Mallacoota.
Hiking up to the top of Genoa Peak gives you fantastic views and is relatively easy, taking about 30 minutes from the carpark. Many of the bushwalks inland from the coast will get you up close with some Australian wildlife (I saw some koalas on the track I took).
You should also try to get out on the water and explore the isolated beaches and bays that can't be reached by car. I've got more information about all of this in my story about things to do in Croajingalong National Park.
The main town in Croajingalong National Park is Mallacoota, and you'll find accommodation and restaurants there. Although I think the quieter community of Gipsy Point is actually a nicer place to stay, if you're looking for something less busy.
THE BEST ACCOMMODATION IN CROAJINGALONG
There are two options for places to stay. Most of the accommodation is in Mallacoota, but you'll find a much quieter community nearby at Gipsy Point.
HOLIDAY PARK
Set amongst bushland but with easy access to the beach, the Shady Gully Caravan Park has cabins that can sleep up to six.
GUESTHOUSE
Although the Wave Oasis B&B is set up like a guesthouse, each small apartment is self-contained and feels quiet and private.
SELF-CONTAINED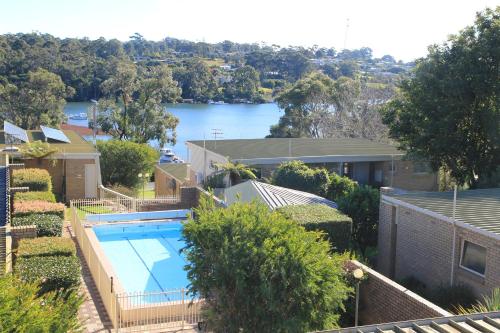 With apartments of different sizes, Gowings of Mallacoota is great for families or longer-stay visitors who'll appreciate the amenities.
LUXURY
Away from the main town, the luxurious villas of Gipsy Point Lakeside offer views across the water and kangaroos grazing on the grass in front.
Day 4
Mallacoota – Narooma
2h 20m of driving (200 km)
Crossing the border today, you'll now be in New South Wales for the second half of this Melbourne to Sydney drive.
After passing along the edge of the (soon to be renamed) Ben Boyd National Park, you'll hit the first of the coastal towns, Eden. From here, the scenic drive oscillates between the coast and the bush, giving you great views of the landscapes. There's an inland highway that is a bit faster, or take the coastal road to see the townships along the way.
The NSW Far South Coast is a popular holiday region (although, because it's a long drive from Sydney or Melbourne, tends to attract longer stays, rather than weekend visits). But this means there are lots of places to stop, things to do, and towns where you can stay overnight.
I've chosen Narooma as today's destination, but any of the other nearby towns (such as Moruya or even Batemans Bay) are also great options.
On today's drive…
If you're looking for more than just a rest stop on this stretch of the drive, I would recommend heading to Pambula in time for one of Captain Sponge's Magical Oyster Tours.
The region is famous for its oyster industry and your guide will take you around Pambula Lake to show you the oyster farms and explain the whole process. You'll even be able to taste a few of the local fresh oysters in a beautiful natural surrounding. You can read my story about the Pambula oyster tour.
Nearby Merimbula also makes for a lovely rest. And, just before you get to Narooma, hop out at Tilba Tilba to explore this gorgeous heritage town.
Narooma is a wonderful coastal town and you'll immediately see why it's such a popular holiday destination. Quiet and laidback, you can hang at the beach or go cycling along the coast track, and then refresh with excellent dining options like the Whale Inn and the Quarterdeck.
One of the best things to do in Narooma is a trip to Montague Island, which is home to hundreds of friendly seals. You can head out to the island on a boat and watch them safely from deck – or you can even jump in and swim with them, like I did.
The seals are really playful and this is a wonderful experience. You can read my story about swimming with the seals at Montague Island or you can check the availability of the tours.
THE BEST ACCOMMODATION IN NAROOMA
There are quite a few longer-stay holiday homes in Narooma, but if you're looking for somewhere easier for a night or two, these are my top suggestions.
HOLIDAY PARK
MOTEL
SELF-CONTAINED
Just a few minutes from the beach, Horizon Apartments has modern self-contained units of different sizes.
GUESTHOUSE
The charming decor of Anchors Aweigh sets the scene for this quirky guesthouse where you'll instantly feel right at home.
Day 5
Narooma – Jervis Bay
2h 30m of driving (180 km)
Continuing up the New South Wales South Coast, you'll start to go through some slightly larger towns with even more developed tourism infrastructure. But it's all still beautifully laidback and, with the beaches and cafes, the whole region feels like a constant summer holiday.
I would suggest taking this stretch of the drive slowly and don't be afraid to stop a few times along the way for a quick swim, a coffee, or even just a wander around town. There's lots to see and do on the NSW South Coast.
On today's drive…
Just after Moruya, you'll reach Mogo Wildlife Park, which is famous for its work in breeding endangered animals. It may seem like an odd place for a zoo, but there's an impressive collection of species here – including lions, giraffes, tamarins, gibbons, gorillas, and snow leopards.
The biggest town you'll pass through today is Batemans Bay, which is certainly a good place to stop, with a large range of cafes and restaurants for lunch. If you've got a bit of time, you could do for a bushwalk in the Clyde River National Park, or rent a kayak for a paddle up the Clyde River.
Ulladulla also has good food options but if you're looking for somewhere to eat around there, I would actually suggest continuing on to Milk Haus near Milton, where you'll find a converted farmhouse with excellent coffee and meals.
My recommendation for tonight's stop is Jervis Bay, another very popular tourist destination with lots to offer. Within Jervis Bay, there are several towns where you can base yourself – Huskisson is the main centre, Vincentia has lots of accommodation, and Hyams Beach is small but famous for its white sand.
In fact, the white sand at many of the beaches is one of the main attractions and it's easy to just spend your time swimming and hanging out at the coast. But other activities include bushwalking, whale watching tours, and kayaking.
A wonderful part of Jervis Bay is Booderee National Park, which is one of just a handful of national parks administered by the Federal Government (like Kakadu National Park). It has glistening white beaches, high cliffs, and crystal clear water for swimming. It's also home to the only Aboriginal-owned botanic gardens in the country.
I've got more details in my story about things to do in Jervis Bay. You'll see why it's such a popular destination during the school holidays.
THE BEST ACCOMMODATION IN JERVIS BAY
The Jervis Bay accommodation is quite spread out, although there's a lot around Huskisson and Vincentia. Holiday homes are popular for long stays, but I'll recommend some easier options here.
HOLIDAY PARK
A large site with a pool, playground and water access, Jervis Bay Holiday Park is a perfect option for families and casual holidays.
MOTEL
Right in the centre of Huskisson, the Jervis Bay Motel has modern comfortable rooms with easy access to restaurants.
BUSH COTTAGES
In a relaxing site amongst the gum trees, Bay and Bush Cottages has a series of cool unique accommodation options.
BEACH COTTAGES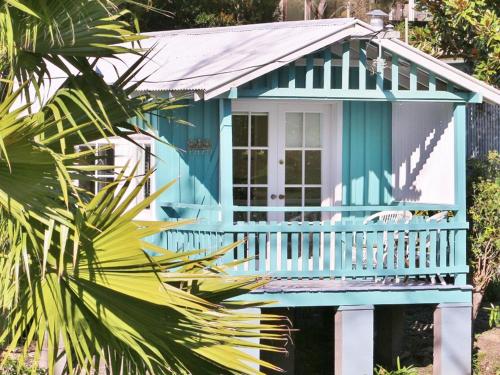 The series of seven cute cottages at Hyams Beach Seaside Cottages are well-equipped and right on the coast for a wonderful boutique experience.
Day 6
Jervis Bay – Sydney
3 hours of driving (200 km)
The final day of driving will take you anywhere from 2.5 hours to 3.5 hours, depending on the day and the time of the day. With that in mind, it's worth trying to avoid arriving in Sydney during peak hour because the last stretch can get very slow with traffic.
You could just power through until the end, but there are still some wonderful things to see along this stretch. For the first part of the drive, you'll continue through charming South Coast towns and there are a few that I would recommend for rest stops (and a little exploration).
The first option is Berry, an inland town full of heritage buildings and quaint stores and cafes. The main street is lined with gorgeous buildings and there are plenty of boutique shops with local produce or collections of homewares. Down the side streets, the chocolate shop and the tea shop are both very popular.
Further up the coast, Kiama is one of the most beautiful towns in the region, with great swimming beaches, calm azure rock pools, and large grassy slopes for picnics. There's also the famous blowhole, where waves crash through and spray up into the air. There are lots of places to eat in the main part of town or near the big rock pool.
Or, if you want to get a bit more driving in before you stop, then Thirroul is a excellent option for a stop. It's off the main highway so doesn't get as much traffic as some other towns – although it's become popular in recent years.
The beaches and pools are fantastic for a swim, there are more than a dozen options for good coffee, and you can even do a bit of a hike up the Illawarra Escarpment if you feel like getting sweaty! I've got more details here about things to do in Thirroul.
The final stretch of highway, past the Royal National Park, will be quite fast and there are no convenient places to stop, without doing a detour. But soon you'll reach the southern edge of Sydney and begin to make your way through the suburbs.
Conclusion
And that brings us to the end of the itinerary for this Melbourne to Sydney drive along the coast. I hope you can see why these are my suggested stops between Melbourne and Sydney, because I think each has its own special reasons to visit.
If you stay in each location for just the night, it'll be a six-day road trip from Melbourne to Sydney. I would suggest trying to extend for a night or two, though, and spend a whole day in at least one of the stops – perhaps Metung, Mallacoota, or Jervis Bay.
Regardless, this is a wonderful way to see this part of Australia and the beautiful southeastern coast. Enjoy!